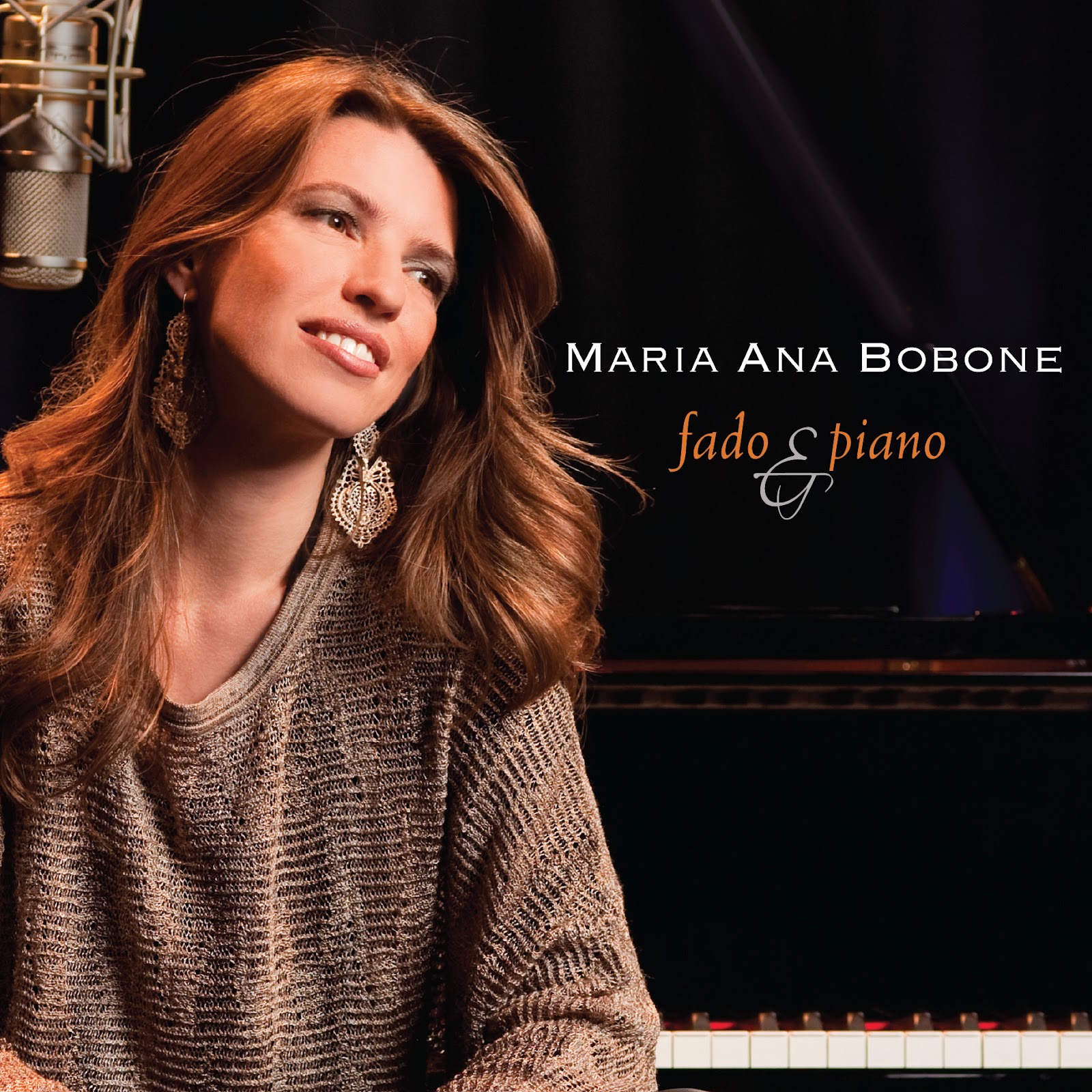 Maria Ana Bobone
has a new record out--fado and piano. I've heard this sort of thing before--or thought I had. I went once to hear a live performance with two guitarists, one pianist and one singer--all top-notch. Total disaster. Tonally, it was a three-way fight, but perhaps they hadn't done enough practicing to enable them to compose dialogue in real time. In any case, I've never heard the combination yield good results.
Until now, of course. Maria Ana Bobone has arrived with a new hypothesis: fado for voice and piano, accompanied on some tracks by a contrabass and/or (ahem) a guitar. The voice+piano combination is not so revolutionary, as Amália Rodrigues herself experimented with it, but that was different (this was work with Alain Oulman during recitals, and I believe the "formal" recorded output is pretty small.) There's also a theory that fado was "originally" performed with voice and piano, but that is an argument for another day!
Back to this record. Perhaps because Maria Ana Bobone is both playing and singing, I think the combination works perfectly well here. Admittedly, I've not heard the whole record, but--if the combination was going to fail--it would have failed on the tracks I heard. The piano playing is heartfelt, deeply steeped in the fado, and the voice is crystalline. Somehow I'll have to get my hands on a complete copy (looks like it's available through the US-based
iTunes
). For the moment, here's a video that showcases her art. If anybody has heard the whole record and wants to comment, please do!
Que Deus Me Perdoe