24 January 2012
See my report.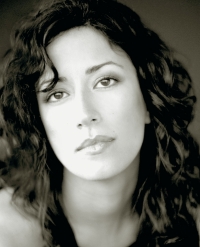 Incl. New Bedford on 4 February 2012
Clube dos Açores
Newark, NJ
7 April 2012
Also in Mineola, NY on 14 April 2012
Salão da Igreja Nossa Senhora de Fátima
Pedo Botas
is a young fadista, based in New Jersey, who has been getting a lot of justly-deserved attention. This is his CD release concert, so I expect that he will be in good form.
I have been following
Manuela Cavaco
for just a few years. She did ask me to rectify a recent comment about her. She said, "Eu não era amiga íntima de Amália, sou sim perdidamente
apaixonada
por Amália." That is, "I was not an intimate friend of Amália [Rodrigues], but I am hopelessly enthralled by her." She has a very refined and dignified style, and has played with some top-notch people (always an indicator of the quality of the singer). I spoke with Manuela recently about this show, and she is looking forward to performing here. I think this will be a very good show, and at this price it is likely to sell out fast! See and hear a sample of her work
here
and on her own blog
here
.
More on this one later...